Mental Health & Wellbeing
At Batchwood School, we believe in promoting positive mental health and wellbeing as a whole school approach.
We are committed to providing a safe and understanding environment to support and promote success and achievements. Our pupils are taught how to manage their academic, emotional, and social lives in a positive way. This gives students the knowledge and capability to take care of themselves and seek support when challenging situations arise. We collectively strive to reduce the stigma surrounding mental health by incorporating a whole school ethos that encourages students to seek support from our staff.
The Zones of Regulation
The Zones of Regulation is the framework we follow to teach our pupils skills in consciously regulating their actions, which in turn leads to increased control and problem-solving abilities. Using a cognitive behavioural approach, the curriculum's activities are designed to help students recognise when they are in different states called zones, with each of the 4 zones represented by a different colour. Students are taught how to use strategies or tools, to stay in a zone or move from one to another, as well as calming techniques, cognitive strategies, and sensory support.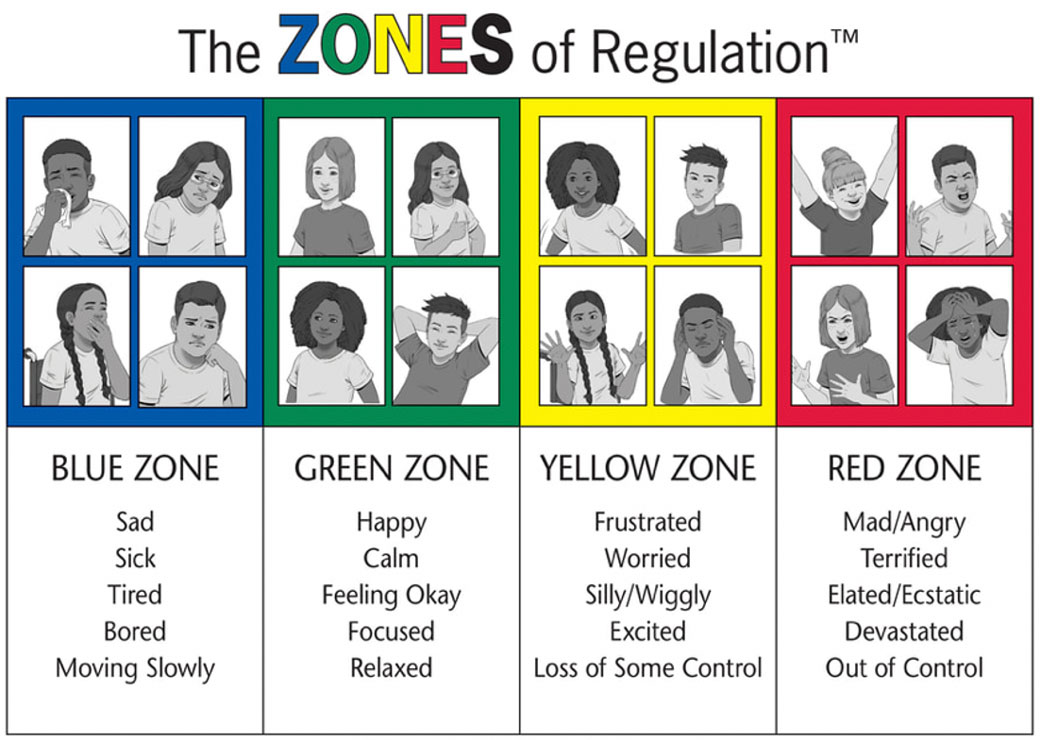 Parent Guide To The Zones of Regulation
The 5 Social Emotional Learning Core Competencies
We provide regular learning opportunities for pupils to develop their social and emotional learning within their form groups across KS3 & KS4. As a school, we value these 5 areas as being an integral element as part of a holistic education provision.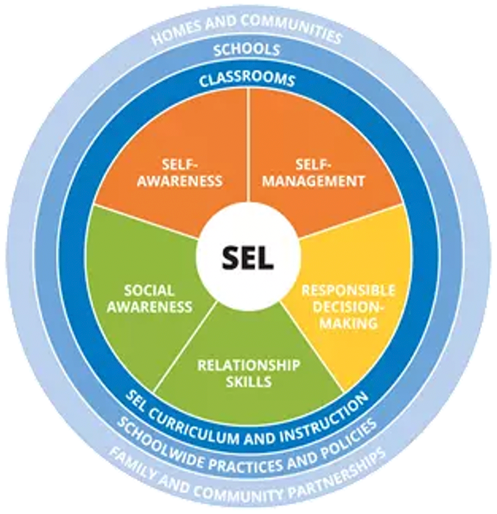 Assessing Mental Health & Wellbeing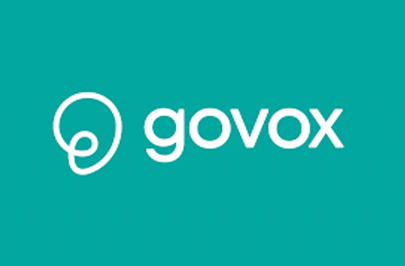 We have taken a proactive approach and collaborated with 'Govox', an online platform which monitors pupils' mental health. Students' complete check-ins on a termly basis which provides the school with a wellbeing score. This flags up any concerns and highlights at-risk individuals, particularly those who find it difficult to ask for help. This way we can make sure those struggling with their mental health are given the opportunity to be heard and offered further support.
Mental Health & Wellbeing Ambassadors

Mental Health and Wellbeing Ambassadors
Links & Resources