Coronavirus - Advice for Parents
March 26th 2020
Dear Parents and Carers
Firstly, I hope you are all safe and healthy. Secondly, I trust you are finding the daily contact from your form tutors helpful. This is a really good way of keeping contact with you all and for any questions you may have, to be answered.
Finances
If any family is experiencing financial issues, or circumstances have changed, please let your tutor know, or contact pastoralhub@batchwood.herts.sch.uk as soon as possible. We may be able to help you with completing a free school meals application and/or supplying food vouchers.
Learning
So far your son/daughter has been provided with 'hard copies' of work to complete. This will soon run out. I cannot see school restarting in the next 3 weeks either, so I also believe that we should take this opportunity to explore different ways of learning that suit individual young people. So, divide your day into 2 halves.
Morning
Exercise – start the day with Joe Wicks 30-minute workout

Literacy Planet/Boggle (or English work on the KS3/4 blog site)

Free time
Afternoon
My Maths (or Maths work on the KS3/4 blogsite) or Science work

Creative time: this could include;
researching & cooking a new dish for the family

making cakes for the family/community

gardening

setting up a herb garden

sowing seeds for a vegetable patch

creating a blog/diary of your activities that you can look back on over the years and remind yourselves how we all got through Coronavirus
Below are further details of resources freely available to enrich your day.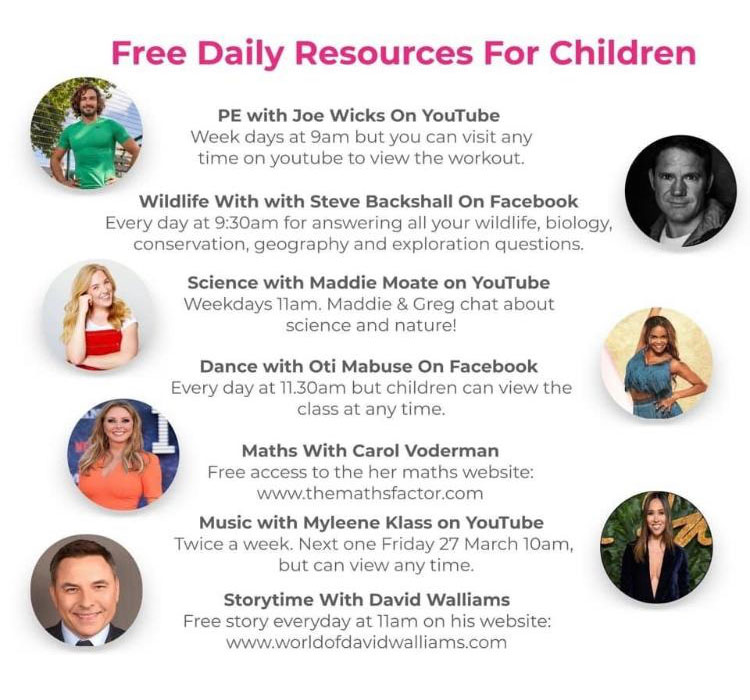 Other useful links
The address for any home-learning in years 7-9 is:
The address for any home-learning in Years 10-11 are:
batchwoodks4english.school.blog
batchwoodks4science.school.blog
Lastly
As ever, we will update you via parentmail of any further changes or developments. Any questions or queries, please do not hesitate to contact me.
Yours sincerely
Jonathan Kemp
(Headteacher)
---
February 27th 2020
Dear Parents and Carers,
We would like to share updated information about the coronavirus with you. Please read and follow the advice below.
Full details can be found on the Public Health England website:
Coronavirus (COVID-19) - what you need to know
Regards,
School Office