Vacancies
Links
Community Links
School Trends for school uniform
Andrew Rowell www.stronghold.co.uk
Kate Watkiss Interactive Design
Useful Links
My Son's Not Rainman - a blog about being a parent of a child with autism
Support Group for Parents with ASD children from Poland
E-Safety - Think you know which website your child is on?
NAS (National Autistic Society)
H.A.R.C. (Hertfordshire Autistic Resource Centre)
NASEN (National Association for Special Educational Needs)
Staffing
Senior Leadership Team
Executive Headteacher: Jonathan Kemp
Assistant Headteacher - Ross Whitaker
Head of Well-being: Tom Tansey
Teaching & Learning & Curriculum: Laura Graham
Cover & Teaching & Learning: Kelly Vincent
Middle Leaders
Responsible for: Attendance, Alternative Provision & Exams: Mrs S Slater, BSc (Hons) PGCE
Responsible for: Outdoor Curriculum: Mr P Billingham, BA (Hons) PGCE
Responsible for: Newly Qualified Teachers: Mrs K Gopaul, BSc (Hons) MA PGCE
Other
SENCO: Miss Jo Murphy, BSc (Hons) QTS
Subject Teachers
Art: Miss C Maxen, BA BSc (Hons) QTS
Design Technology: Mr P Billingham, BA (Hons) PGCE
Drama: Miss Darcie Jackson, BA (Hons)
English: Mrs Kelly Vincent, BA (Hons) QTS
English: Miss Jo Murphy, BSc (Hons) QTS
Food Technology: Ms Laura Graham, BSc (Hons) QTS
Hair Dressing: Mrs Emma Holleyman
Head of Maths: Mrs S Slater, BSc (Hons) QTS
Maths: Miss Marian Davies, BA (Hons) QTS
Maths: Mr Steven Johnson
Maths and Humanties: Mrs Nina Waters
Music: Mr Mark Pearson
PE: Miss J Matthews, BA (Hons) PGCE
Science: Mrs K Gopaul, BSc (Hons) MA PGCE
Science: Mr Mark Hurley
Outdoor Learning/Bushcraft: Mr Graham Couling
Teaching Assistants
Ms Debbie Hawkes – Lead TA
Miss Ashley Hussain, BA (Hons)
Mr Steven Johnson
Mrs Alison Lowth BA (Hons)
Mrs Sally Smiles BA (Hons)
Mrs Sue Solo
Mrs Deborah Parsonage B Ed
Mrs Marg Robin HND
Miss Clair Wilson
Ms Claire Adam
Ms Nadia Falconer
Ms Tiana Golden
Ms Santana Leatham
Mr Nathan Johnson
Ms Kayleigh Clark
Head of Well-being and Site Responsibility: Mr T Tansey
Support Staff
Finance Officer:
Receptionist/Administrator: Cathryn Russell
Health & Safety/Facilities Coordinator: Mrs Amanda Clewlow
Catering: Mrs Nev Myring / Ms Kerry Blow
Assistant Caretaker - Darin Van der Bank
Educational Psychologist
School Counsellors
Nick Beesley
Merete Richardson
Psychiatric Nurse Part-time
How Effective Are We?
Having an objective and realistic view of oneself is very difficult and we often have to rely on the opinions of others to help us understand our strengths and weaknesses. This is also true for a school!
By clicking on the "What others think of us" option, you will be able to read about Batchwood School's provision and effectiveness in a variety of reports.
If you select the "What we know about ourselves" option, you will find an extensive range of evaluation reports, written by the school, that describe the outcomes achieved by the pupils and staff. You will also find the School Development Plan - which describes the projects that we intend to tackle over the next year.
Finally, in the option - "What parents think of us" - you will be presented with a survey report. The link will take you to the 'ParentView' website, where you will see the collated results of an online survey conducted by Ofsted.
We hope that you will find all of these reports interesting, information and helpful!

Alternative Curriculum
Batchwood School works closely with external educational providers to ensure that all students can achieve their full potential. In Years 7 to 11 the students are given the option to study a more Vocational route

External Providers
Tec @ Tabard – BTEC Vocational Courses (Year 10 and 11 only)
Oaklands College – Courses including Animal Care, Childcare, Construction, Motor Vehicle
Sanctuary – Level 2 Music Engineering
Each year we are looking to expand this initiative to further enhance the educational experience for all learners.
For more information about these providers please click on the green underlined text to link to their websites.
For more information on these providers and initiatives please use the links situated on the top right of the page, where applicable.
Batchwood School has developed its own alternative provision to further enhance the delivery of the National Curriculum and to enable the students to experience the 'outdoor classroom'.
Governors
Our Governing Body meets throughout the year. Some Governors have a specific responsibility.
Kerry Pollard:
Chair of Full Governing Body
Resources and Personnel Committee
(Local Authority Governor)
Dawn Laverick-Brown:
Vice Chair of the Full Governing Body
Resources and Personnel Committee
Children Looked after and Safeguarding
(Co-opted Governor)
Debbie Hawkes:
Resources and Personnel Committee
Lead Teaching Assistant, Batchwood School
(Staff Governor)
Louise Restell:
Curriculum and Learning Committee
(Co-opted Governor)
Richard Hattrell:
Chair of the Resources and Personnel Committee
Finance
(Co-opted Governor)
Robert Blythe:
Clerk to the Governors
Donna Callaway:
Curriculum and Learning Committee
(Co-opted Governor)
Dougal Hutchison:
Resources and Personnel Committee
(Co-opted Governor)
Paul Moore:
Curriculum and Learning Committee
(Parent Governor)
Jonathan Kemp:

Curriculum and Learning Committee
Resources and Personnel Committee
Executive Headteacher
Timetable for governing body and committee meetings during the 2017-2018 educational year - please click on the above link.
Governors' Policy
News
Walking Cnicht in Snowdonia it was a very windy day and we had to change our route. We all made it up safely. The wind was blowing hard but the sun came out and the views were amazing.
Waitrose collects money for our outdoor learning facilities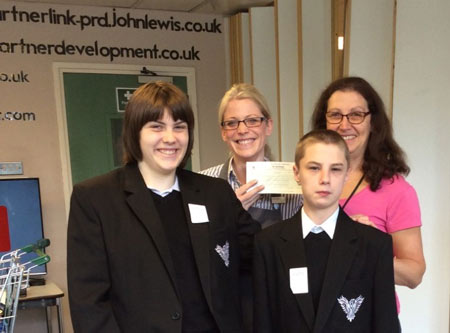 Every month Waitrose support 3 different local charities/organisations through the collection of green tokens which are awarded to the charities by customers.
We were lucky enough to be chosen as one of the Waitrose Community Matters projects earlier in the year.
Today we were invited to the St Albans Store and were thrilled to be presented with a cheque for £247 which will be used to develop our outdoor learning facilities within Batchwood school.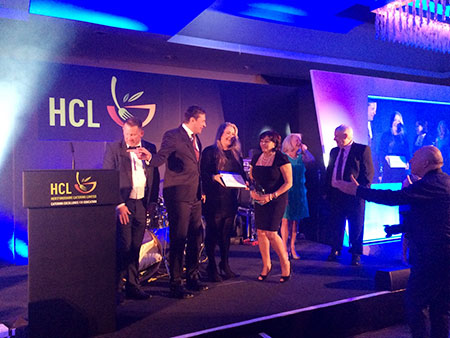 You may think of school meals as a captive audience but with pride we can state that this is not how Nev Myring, our catering manager at Batchwood School, perceives it, in fact far from it. She has won Catering Manager of the Year 2016 in a Special Education School! Working within an SEMH school, the students have many diverse and complex social and emotional needs. Many have little or no understanding of the need for nutritional food and, in some cases, can have a poor relationship with eating. At Batchwood a significantly high proportion of students qualify for free school meals, and sadly, for several this is the only meal they will eat that day. Nev has great empathy with the students and by building rapport she has gained much trust, which has enabled her to cater for the many individual needs of the students. In doing so Nev has ensured that those who would normally choose not to eat are now having a daily balanced meal. Read the full story here
Visits
Alton Towers Year 11 Leavers Trip
To celebrate and recognise the year 11's hard work this year, they were rewarded with a two day residential trip to Alton Towers.
Athletics Meeting: On Thursday 30th June 2016 Batchwood School took part in the annual athletics meeting at Wodson Park.
Girls Football Tournament: On Friday 10th June 2016 Batchwood Girls football team went along to Heathlands School, to take part in the annual girls' tournament.
Fishing Trip at Riverside Fishery
Batchwood School was invited by The Masonic Trout and Salmon Flyfishing Club, to their annual fishing event, at Riverside Fishery.
Outdoor Learning Trips: to Great Groves where students learnt how to split oak, and to Celtic Harmony Iron Age Heritage Centre where students learnt how Celtic round houses were made.
Photos of our residential trip to Marchant's Hill, a visit to the Theatre to see the The Railway Children and a Fishing Trip. The students were all a credit to their parents/carers and the school on all occasions.
Contact us
If you have any queries or questions about the school, or require additional information, please contact the school office on 01727 868021. For admissions queries please contact our executive Headteacher, Jonathan Kemp.
Please note paper copies of any item contained on our school website can be made available free of charge.
We look forward to hearing from you.
Address: Townsend Drive, St Albans, Herts AL3 5RP
Tel: 01727 868021
Fax: 01727 739075
Email: admin@batchwood.herts.sch.uk
Policies
Here is a list of links to the school's policy documents.
Please contact the school if you would like any further policies.
Information for Parents, Carers, Guardians and Students
Information for Parents, Carers, Guardians and Students
We have regular contact with parents/carers and pride ourselves on the excellent relationships we develop. We respond quickly to situations and ensure that everyone who needs to know is informed.
If you require a paper copy of any of the information displayed on our website, please phone or email the school. There is no charge for this service.
Use the links on the right to see our policies and reference documents and forms that you might need.
CATCH UP Funding for Year 7 Students 2017 - This document gives details about the Year 7 Literacy and Numeracy catch-up premium grant 2016-17 and how it made a difference to the attainment of pupils who benefit from the funding
HOME TO SCHOOL TRANSPORT - please click on the link for additional information. The School Transport Team are available on 0300 123 4043. Their website can be accessed via the following link: www.hertsdirect.org/schooltransport
SCHOOL MEALS - please click on the link for additional information. The free school meals website can be accessed via the following link - www.hertsdirect.org/freeschoolmeals - The Herts County Council helpline number is 0300 123 4048
SCHOOL UNIFORM - we have recently made some changes to our school uniform policy and these will come into effect from September 2017. Please click on the link below to access the information.
http://batchwood.herts.sch.uk/files/School_Uniform_Information_letter_-_september_2017.doc
Bad Weather
In the unlikely event of the school closing due to adverse weather please download our

School Closure Procedures.
Calendars and Term Dates

Term Dates 2017-2018
Newsletters

Newsletter Autumn 2016

Newsletter Summer 2016

E-Safety Newsletter Summer 2016

Newsletter Spring 2016
Visit our Newsletter Archive for more newsletters
Safeguarding - Parents
Below is a link to a web page on the Hertfordshire Grid, which provides website addresses that can offer help and advice on numerous issues involving young people.
Please click here to access the link
Parenting Workshops/Courses
Here are details of upcoming parenting workshops/courses for 2015 and 2016 run by Families in Focus.
6 x Parent Network support & learning drop in sessions for parents caring for children with any additional need, lifelong condition and/or disability including Autism, ADHD, Down's Syndrome etc. in St Albans. Monday evenings 7pm to 9pm.
Understanding all about anger in families - Monday June 13th
Strategies to manage anger - Monday July 4th
Understanding challenging behaviours in children – Monday September 19th
Managing behaviours in children – Monday October 10th
The emotional journey of a parent - Monday November 14th
Managing with stress and taking care of ourselves – Monday December 5th
Download pdf for full details


Families_in_Focus_Parent_Network_St_Albans_DSPL.pdf
For more information about the project go to www.familiesinfocus.co.uk
Safeguarding - Students
Below is a link to a web page on the Hertfordshire Grid, which provides website addresses that can offer help, advice and support on numerous issues.
Please click here to access the link
Welcome to Batchwood
OFSTED PARENT VIEW QUESTIONNAIRE - please click on the link to access the programme https://parentview.ofsted.gov.uk/ For further guidance and information, please open the "How Effective Are We" page and follow the "What parents think of us" option. Thank you for taking part - your cooperation is much appreciated.
Batchwood is a secondary school for students demonstrating difficulties with social interaction, emotional regulation and mental health issues. We passionately believe that the students are at the heart of the school and that the staff are here to meet the individual needs of all the students.
See more of who we are and what we do in our School Overview.
Executive Headteacher: Jonathan Kemp
Assistant Headteacher - Ross Whitaker
SCHOOL TERM DATES 2017-2018 http://batchwood.herts.sch.uk/files/TERM_DATES_A4_2017.2018.docx
Literacy Planet
Students login here to get access to lots of resources to this comprehensive & engaging online programme to develop literacy skills: www.literacyplanet.com/uk
School Governing Body
Please note we currently have vacancies on the governing body as follows:
One parent governor
One co-opted governor
We are attempting to appoint people to fill the vacancies but please do contact the Chair of Governors, via the school, if you are a parent or a member of the local community who may wish to be considered for appointment. Thank you.
Our School
We have high expectations, in terms of progress, both in learning and behaviour for all members of our community.
There is a strong emphasis on personal development and undertsanding the next steps of learning. The staff help support the students to plan for their future enabling them to develop skills needed to succeed in school and make a smooth transition into adult life.
Batchwood is a 'listening' school and places its emphasis upon thinking and talking through problems and finding solutions.
We welcome you to Batchwood and look forward to working closely with you to ensure the best possible outcome for your son or daughter.
School Ethos
The ethos of Batchwood School is one of respect. The pupils must respect themselves, others and the school environment. All staff work collaboratively to ensure that all pupils progress in their learning and develop skills for life.
Calendar
Calendar of events in 2013-2014
Fundraising
FAB Meeting.
Aim
To raise funds in order to expand the opportunities of students at Batchwood School.
How?
To extend the educational opportunities for the students outside the classroom:
To take the students on residential trips
To take the students on day trips and excursions
The Charity began in 2011. It is made up of trustees and volunteers who want to support the school to help enrich the lives of the studentss.
Events

FAB have raised over £13,000 to enable the students to take part in PGL trips and other residential trips which have been extremely beneficial in giving the students opportunities that they would otehrwise not be able to experience.

FAB have held quiz nights, fashion shows and musical events.

If you would like to get involved , please contact Carolyn Butterworth via the school.
Gallery: FAB Quiz Night raises £4k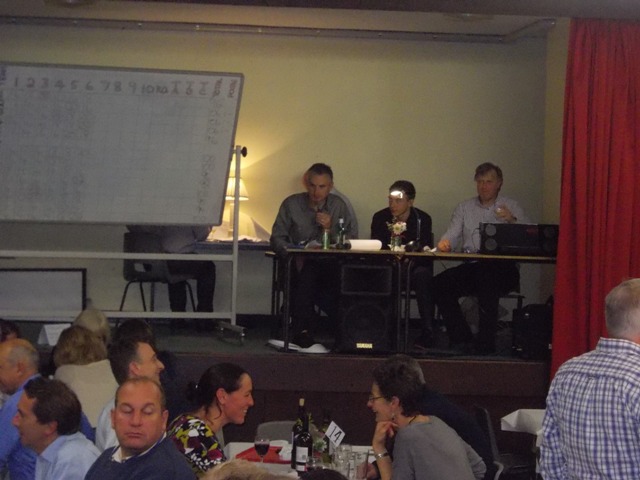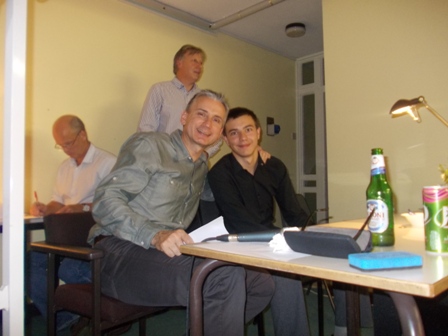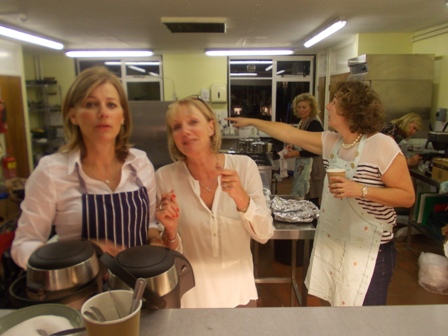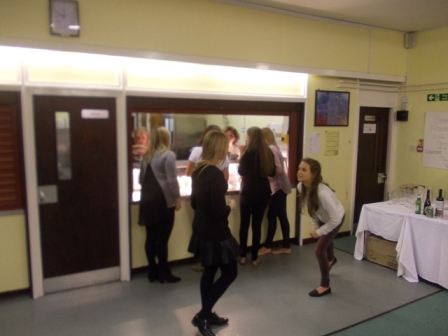 The Curriculum
All subject areas deliver well planned and structured lessons. As well as the traditional subjects we offer the opportunity for Vocational Studies in Key Stage 3 and Key Stage 4. In all classrooms there are excellent ICT facilities that support the learning environment. Students are taught in small classes and have access to one to one support in Numeracy and Literacy, if deemed necessary. We also offer a range of after school clubs and activities to extend the learning, progress and enjoyment for our students.
In Key Stage 4, students have the opportunity to choose options to compliment the Core Subjects. Each student has a personalised learning pathway which can include GCSEs, Btecs, College, Work Experience and other Vocational Opportunities.
All students are baseline assessed in their first week at Batchwood. They are then put into groups to suit their needs. All students at KS4 follow a curriculum to suit their ability and needs. Batchwood work closely with Youth Connexions to ensure students make informed decisions regarding their future career. This advice begins in year 9 and continues through to year 11.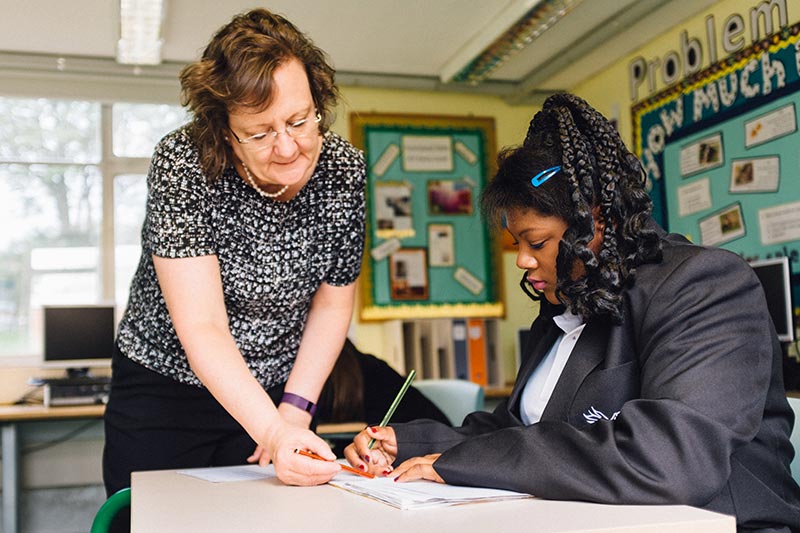 KS3 Curriculum
English, Mathematics, Science, Art, Ceramics, City and Guilds, Design Tec, Food Tec, Music and Music Production, PE, PSHCE, Religious Studies and alternative provisions using Oaklands, Luton Hoo, Forest Schools and Motorbike Mechanics and Safe Handling through TRAXs.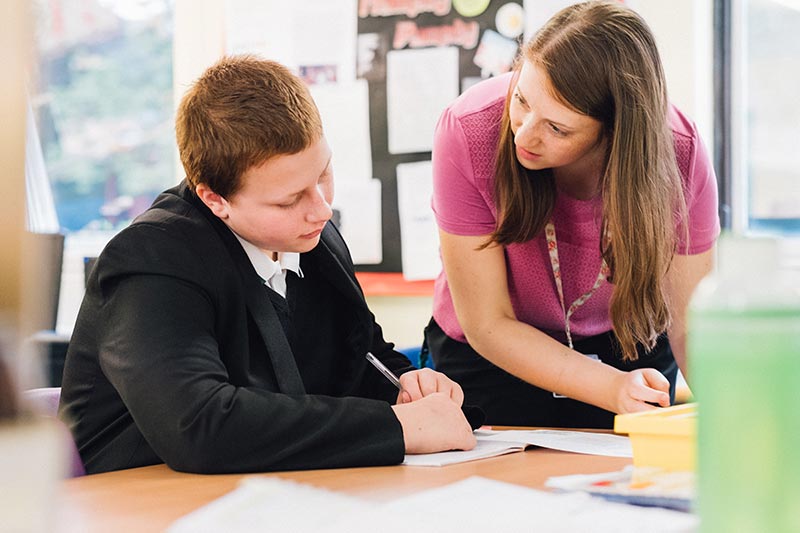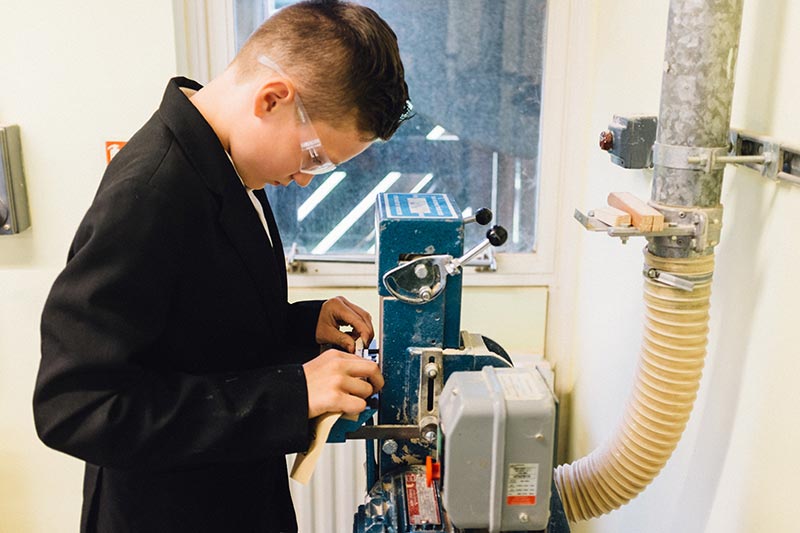 KS4 Curriculum
English, Mathematics, Science, Art, Careers, Ceramics, City and Guilds, Design Tec, Food Tec, Horticulture, Music and Music Production, Photography, PE, Wider Key Skills, Functional Skills. Alternative provision, such as Forest schools, Land Based Studies, and Vocational Studies at Oaklands including Animal Care, Catering, Motor Vehicle, Electrical Installation, Equine and Construction.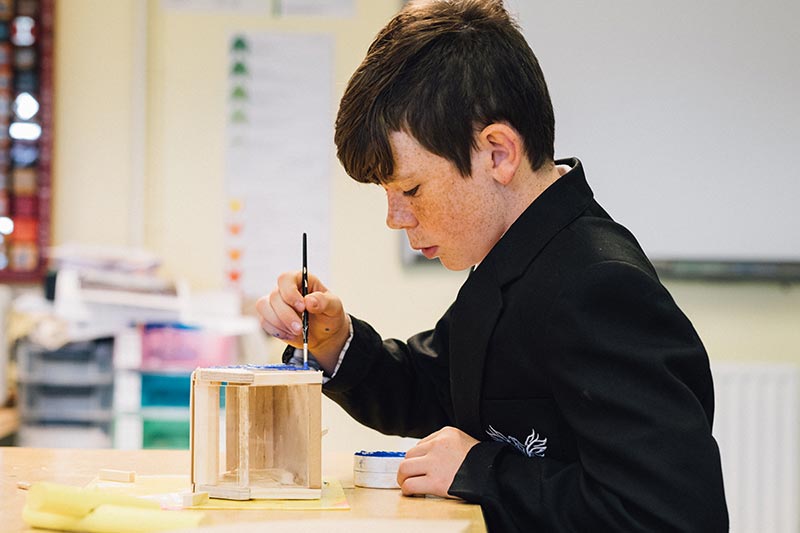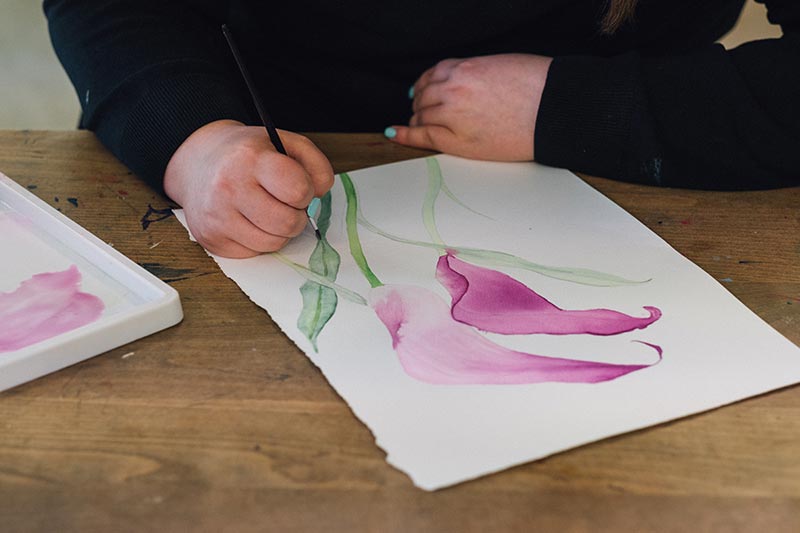 Work Experience
This is available for students at KS4. Students have undertaken work experience in Motor Mechanics, Hairdressing, Child Care, Working in a Primary School, Animal Care and Forestry.
Work experience is coordinated through the Herts Chamber of Commerce.