News
Walking Cnicht in Snowdonia it was a very windy day and we had to change our route. We all made it up safely. The wind was blowing hard but the sun came out and the views were amazing.
Waitrose collects money for our outdoor learning facilities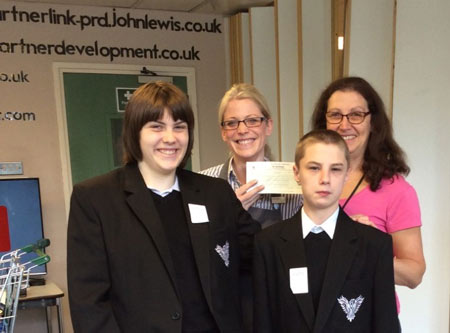 Every month Waitrose support 3 different local charities/organisations through the collection of green tokens which are awarded to the charities by customers.
We were lucky enough to be chosen as one of the Waitrose Community Matters projects earlier in the year.
Today we were invited to the St Albans Store and were thrilled to be presented with a cheque for £247 which will be used to develop our outdoor learning facilities within Batchwood school.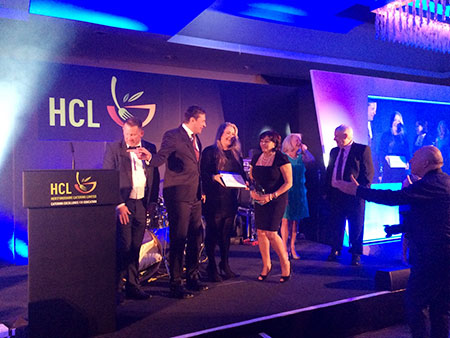 You may think of school meals as a captive audience but with pride we can state that this is not how Nev Myring, our catering manager at Batchwood School, perceives it, in fact far from it. She has won Catering Manager of the Year 2016 in a Special Education School! Working within an SEMH school, the students have many diverse and complex social and emotional needs. Many have little or no understanding of the need for nutritional food and, in some cases, can have a poor relationship with eating. At Batchwood a significantly high proportion of students qualify for free school meals, and sadly, for several this is the only meal they will eat that day. Nev has great empathy with the students and by building rapport she has gained much trust, which has enabled her to cater for the many individual needs of the students. In doing so Nev has ensured that those who would normally choose not to eat are now having a daily balanced meal. Read the full story here
Visits
Alton Towers Year 11 Leavers Trip
To celebrate and recognise the year 11's hard work this year, they were rewarded with a two day residential trip to Alton Towers.
Athletics Meeting: On Thursday 30th June 2016 Batchwood School took part in the annual athletics meeting at Wodson Park.
Girls Football Tournament: On Friday 10th June 2016 Batchwood Girls football team went along to Heathlands School, to take part in the annual girls' tournament.
Fishing Trip at Riverside Fishery
Batchwood School was invited by The Masonic Trout and Salmon Flyfishing Club, to their annual fishing event, at Riverside Fishery.
Outdoor Learning Trips: to Great Groves where students learnt how to split oak, and to Celtic Harmony Iron Age Heritage Centre where students learnt how Celtic round houses were made.
Photos of our residential trip to Marchant's Hill, a visit to the Theatre to see the The Railway Children and a Fishing Trip. The students were all a credit to their parents/carers and the school on all occasions.